Delicious yogurt has always been a favorite of everyone. The history of yogurt production and consumption can be traced back thousands of years. So, which is more nutritious, yogurt or milk? What do we need to pay attention to when drinking yogurt?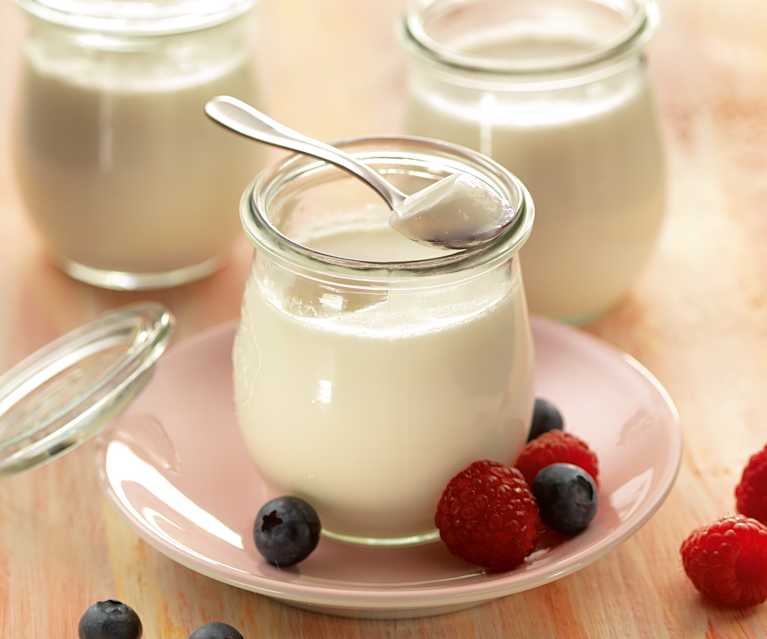 Yogurt is mainly made from animal milk fermented by lactic acid bacteria.
Many people think that milk fermented into yogurt will be more nutritious, but in fact, the difference is not very big in terms of nutritional value. So what is the difference between yogurt and milk?
In fact, the biggest difference between yogurt and milk is that lactic acid bacteria are added to yogurt to break down the lactose in milk into lactic acid.
Compared to milk, yogurt is easier to digest and absorb, making its nutrient utilization rate improved. Most of the sugar contained in milk is lactose, and the lack of lactase in the digestive juices of some adults affects the digestion, absorption and utilization of lactose, causing stomach discomfort and even diarrhea in these people after drinking milk, called "lactose intolerance", when yogurt can be used instead of milk.
Yogurt is a delicious and healthy beverage that is loved by everyone. However, do you know how to choose yogurt? To choose yogurt, you should look at the following aspects.
1 Whether it contains live bacteria
There are two major types of yogurt: low-temperature live bacteria yogurt and room-temperature sterilized yogurt. Although there is not much difference in their nutritional content, the biggest difference is that low-temperature live bacteria yogurt contains "live lactic acid bacteria", while room-temperature sterilized yogurt basically does not.
Active lactic acid bacteria are useful for maintaining the balance of intestinal flora, stimulating intestinal movement and improving bowel movements. If you want to improve constipation, you need to buy low-temperature live bacteria yogurt.
How can you tell the difference?
The first is to look at the label. The yogurt packaging will generally be labeled as "live" or "sterile".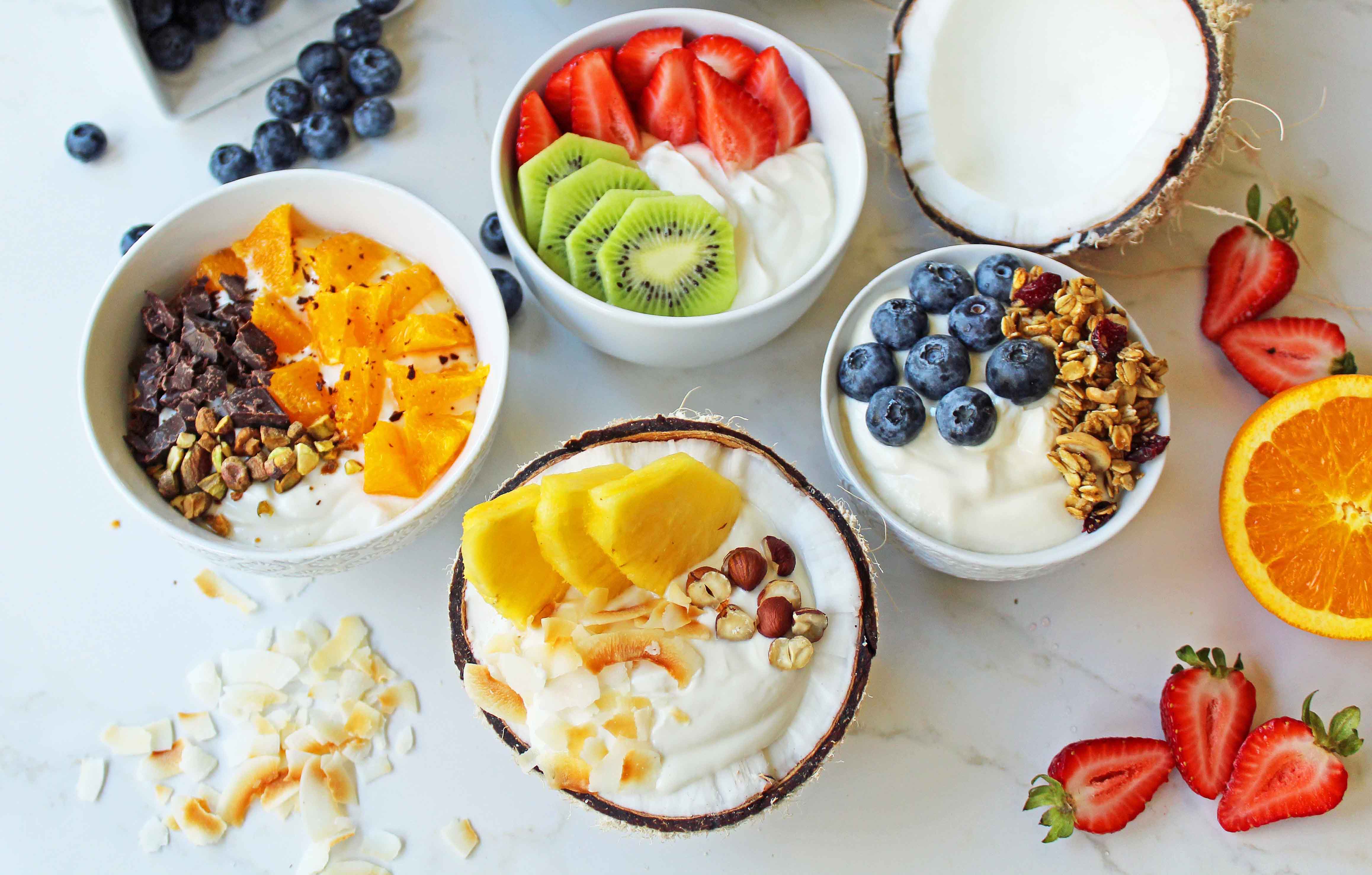 The second is the shelf life. Those with a shelf life of 3-6 months are generally room temperature yogurt, while those with a shelf life of less than a month are generally low temperature yogurt.
2 Number of probiotics
Bifidobacterium, Lactobacillus acidophilus, Lactobacillus casei, these are the probiotics that are beneficial to the intestinal tract.
3 Protein content
When buying yogurt, check the packaging and choose products with a protein content of ≥2.3% and a viscous or frozen content, so you can basically conclude that it is yogurt. Some products with a protein content of ≥1.0% are liquid, and the contents are relatively thin, which is not yogurt, but a yogurt drink or lactobacillus drink, often with a higher sugar content, so it is recommended to drink less.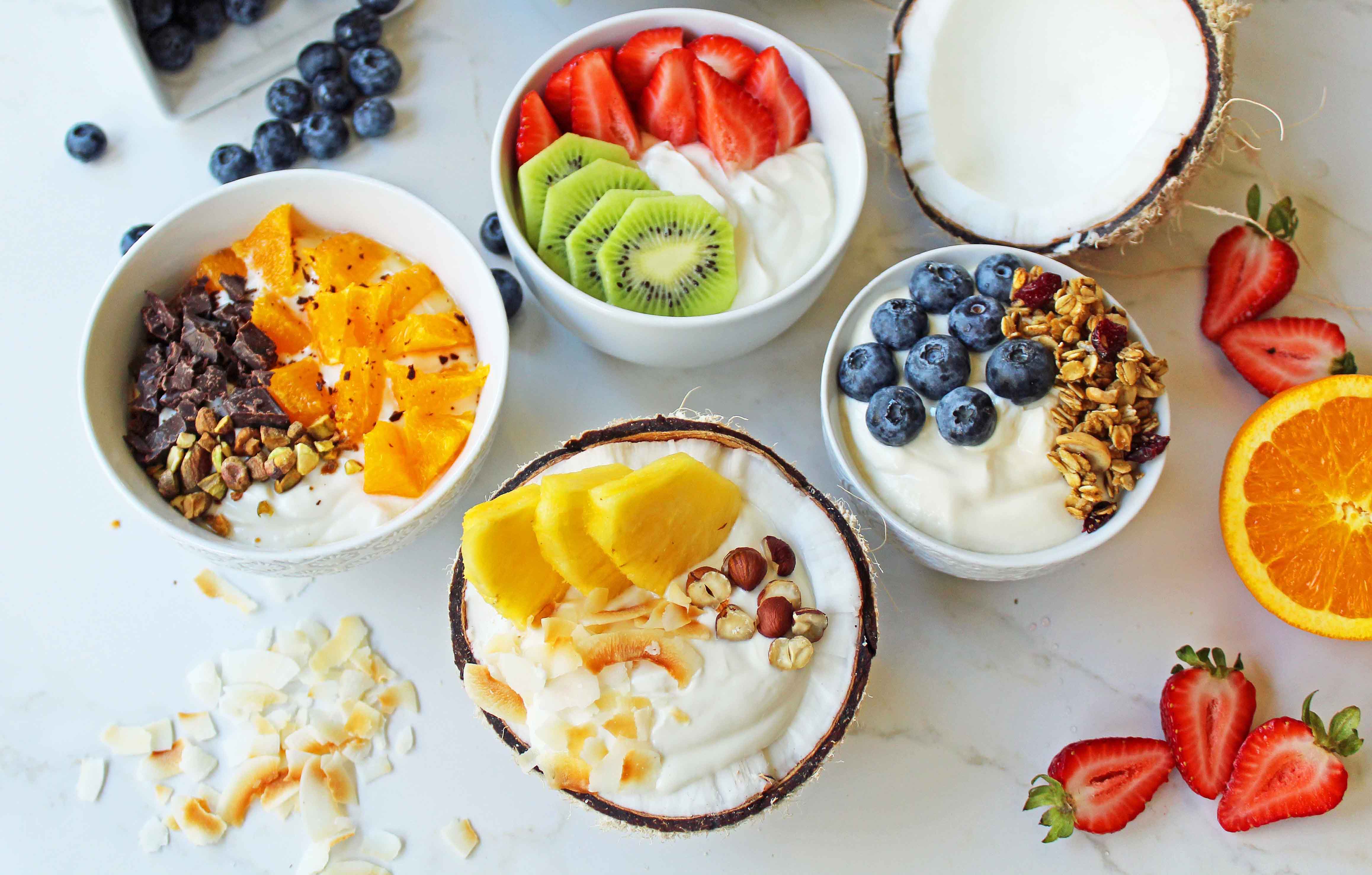 4 Carbohydrate content
Although carbohydrates are not exactly the same as sugar, the carbohydrate content on the yogurt label can basically reflect the amount of sugar added to the yogurt product, and people who are trying to lose weight should pay attention.
So, how much yogurt is appropriate for us to drink every day? It is recommended that adults drink no more than 400 grams of yogurt per day, unless they are pregnant or nursing mothers. For teenagers who are growing up, a glass of yogurt in the morning and a glass of yogurt in the evening, or a glass of milk in the morning and a glass of yogurt in the evening is very suitable, in principle, milk and yogurt can be exchanged in equal amounts.
We all know that yogurt is good to drink, but there are some misconceptions and taboos about drinking yogurt, come together to see if you have been tricked.
The actual fact is that you can have diarrhea from milk, can you drink yogurt?
The lactose in milk is the "culprit" of milk diarrhea. In the fermentation process of yogurt, lactose is partially transformed into lactic acid and other organic acids, reducing the problem of "lactose intolerance". The actual lactic acid bacteria itself will also produce a lot of "lactase" to help the body digest lactose, so if you have diarrhea from drinking milk, you can drink yogurt.
The more acidic the yogurt, the better the nutrition?
The source of acidity in yogurt is the lactic acid produced by lactic acid bacteria using lactose metabolism, which is related to factors such as the strain of fermenting agent and fermentation time.
Among the Lactobacillus Bulgaricus and Streptococcus thermophilus bacteria that must be used to make yogurt, if the bacilli are dominant, the acidity will be very strong, but this does not mean that the yogurt is of better quality.
Can I drink yogurt that has yellowish water on the surface?
What is the yellowish water in the yogurt after it is put in the refrigerator? In fact, this yellowish water is "whey". When making cheese, casein, which accounts for 80% of the milk protein, will form curds or clots, while the remaining small amount of protein will flow out with the whey.
If you don't add thickening agents to yogurt and leave it for a period of time, some whey will also precipitate out, so the yogurt can be safely drunk.
The nutritional value of fruit yogurt is better?
Generally speaking, many of the fruit grains in commercially available yogurts come from added jams. These jams are cooked at high temperatures and some of their nutritional value is not comparable to that of fresh fruit. Even if the fruit is real, the nutritional value will be greatly reduced if it is left for too long.
Can yogurt be heated?
The active lactic acid bacteria in yogurt will die in large numbers if it is heated or diluted with boiling water, so not only will the unique flavor disappear, but also the nutritional value will be lost.
Can I drink yogurt together with medicine?
Yogurt should not be taken with certain medications: antibiotics such as clomid, erythromycin, sulfonamides, and astringents for diarrhea, such as bicarbonate and tannin, will kill or destroy the lactic acid bacteria in yogurt.
Can babies and children drink yogurt?
Yogurt is a cold drink, and the gastrointestinal function of small children is weak, so excessive consumption of cold food may cause gastrointestinal disorders and affect digestion and absorption.
In addition, the microflora in the infant's gastrointestinal tract is still unstable and in a stage of growth and change. Drinking yogurt may cause excessive intake of Lactobacillus acidophilus, resulting in an imbalance in the ecological balance of the original microflora in the intestine, which may lead to intestinal diseases. Therefore, it is not advisable to drink yogurt for babies under the age of one.
I really didn't think a small bottle of yogurt, there are so many lessons. When drinking yogurt, you must avoid going into the wrong area.