On January 27th local time, a member of the Monaco royal family made an unconventional entrance to the Paris fashion cycle, rivaling the famous catwalk moment of Princess Kate, Duchess of Cambridge. This showstopper was Charlotte Casiraghi, daughter of Princess Caroline and niece of Prince Albert and Princess Charlene.
She is known to have wowed top stars and fashion gurus alike when she rode her horse on the Chanel runway during the spring/summer fashion cycle in France. Charlotte officially opened the high-end brand's Haute Couture Spring/Summer 2022 fashion show by riding a brown horse along the runway.
The royal, who is an ambassador for Chanel, wore eye-catching winged eyeliner and her hair was tied in a tight bun.
Wearing a black helmet and gloves with pants and a black tweed jacket, Charlotte stunned many of the celebrities who attended the show. Among the top stars who witnessed the explosive entrance were American Vogue editor Anna Wintour, rapper Pharrell Williams and actress Margot Robbie.
Charlotte is the granddaughter of Hollywood star and the late Princess Grace Kelly of Monaco. Although she is the eleventh in line to the Monaco throne, she is a private citizen and does not perform official royal duties.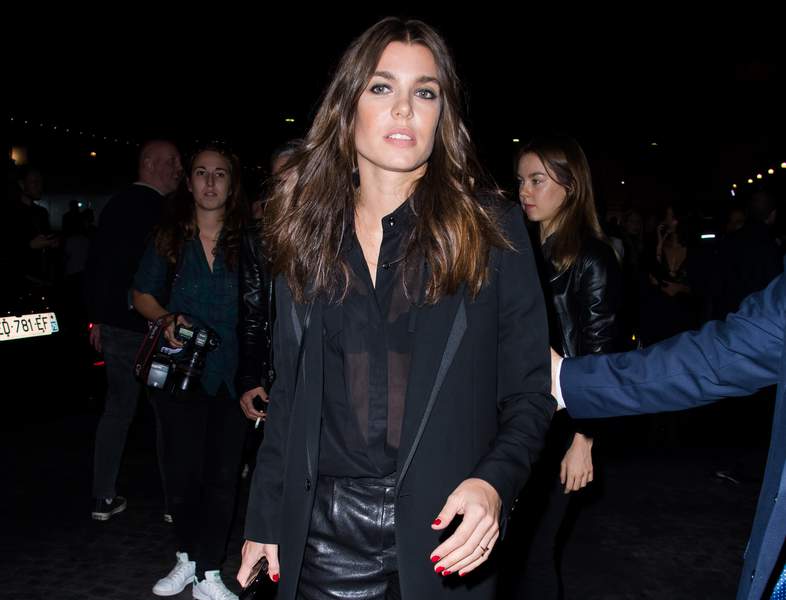 However, she sometimes attends important events with her mother and two brothers, Andrea and Pierre.
There are also members of the British royal family who participate in fashion shows, including Lady Amelia Windsor, who made her catwalk debut in February 2017. She walked the runway for Dolce & Gabbana during the Milan Fashion Week.
Two years later, she also visited Dolce & Gabbana's spring collection. Amelia is also a fashion and environmental writer who has collaborated with several fashion brands, including Chanel and Azzedine Araya. Like Charlotte of the Monaco royal family, Ms. Amelia Windsor made an appearance at the Dior fashion show during Paris Fashion Week on Monday.
Princess Diana's niece, Mrs. Kitty Spencer, was also a regular at the fashion show.
The eldest daughter of Charles Spencer, Katie is the spokesperson for jewelry brand Bulgari and fashion house Dolce & Gabbana. The company is a member of the United Nations Board of Auditors.
However, the most famous of the British royals to attend the fashion show was Princess Kate, the Duchess of Cambridge, who attended a charity fashion show in 2002 while studying at the University of St. Andrews.
According to reports, Prince William, who was also a student at the university at the time, paid £200 for a ticket to watch the fashion show from the front row. It is reported that the dress worn by Princess Kate was later sold for a whopping £78,000.
Although Princess Kate did not pursue a career in fashion, she made an impression on royal fans at the time of the fashion show. However, it seems that Princess Kate has now been surpassed by this member of the Monaco royal family.